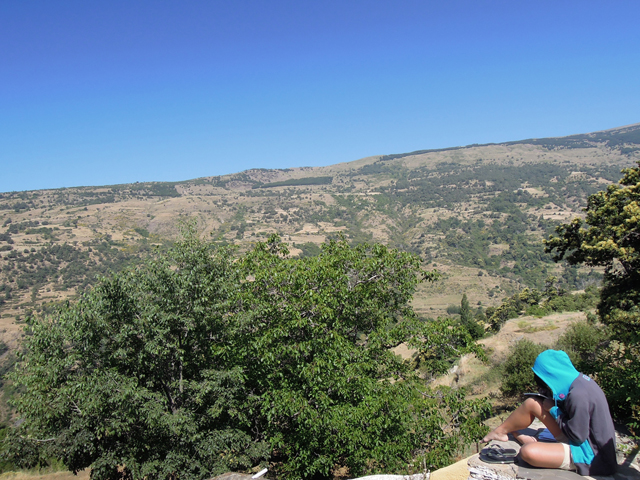 Writing postcards with the view of the mountains at Bubión, La Alpujarra region, Spain. (Photo credits: Bing)
Looking back at my travels in 2011, I've had many moments worth sharing that I've just have not had the time to put down in words yet.
The latter part of 2011 was busy to say the least, and travelling and blogging has taken a bit of a backseat. I even chose to do nothing but rest for the last week of the year, after Christmas, when I could have easily taken off to a nearby destination for a least a couple of days.
But I'm back this year with travel plans not quite fleshed out yet, though definitely in the works. And yes, I'll be back to blog about these trips, and the trips from the past year.
Where would my wanderlust lead me this year? We will wait and see.