[edit: This free download offer is already over]
We all love the free stuff that Lonely Planet gives out once in a while (iPhone travel guide apps included!).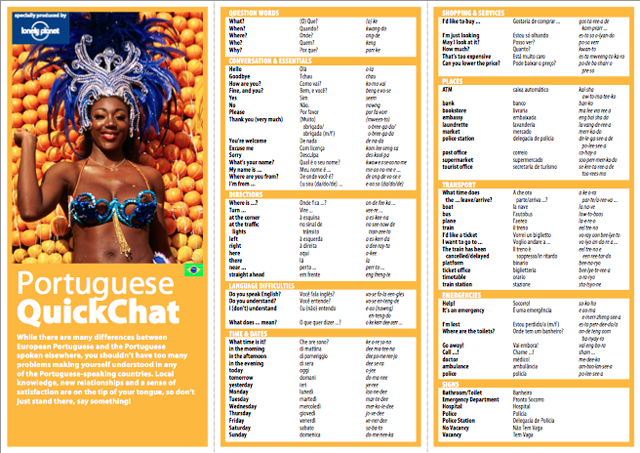 Credit: Lonely Planet
In line with International Mother Language Day (21 February) this year, Lonely Planet is offering free downloads of some useful language cheat sheets. From now till next Monday, 21 February, one such cheat sheet will be posted up everyday. As of today, three of these handy language phrase guides (Italian, Spanish, Portugese) are already up for grabs.
To download the cheat sheets: go here.
From now till end of February, the Lonely Planet pocket sized phrasebooks are also going at 30% of its usual price. To buy these phrasebooks,  go here and insert the promo code TALKTOME at checkout..
via Lonely Planet