[edit: This free download offer is already over]
Lonely Planet is once again offering free downloads of iPhone travel guide apps to everyone because of the high amounts of snowfall in North America that has left many travellers stranded. This is Lonely Planet's way of helping these stranded travellers, who often find themselves stuck in unfamiliar places, to make their way around and find activities to do in the various cities.
These 13 travel guide apps of cities in North America (USA and Canada), which normally cost USD5.99 apiece, are available for free download between 6pm PST on Tuesday, February 1 and 6pm PST on Friday, February 4 2011 (2am GMT on Wednesday, February 2 to 2am GST on Saturday, February 5 2011).
Anyone and everyone from anywhere around the world with an iPhone/iPod Touch, stranded or not, can also download these apps for future use.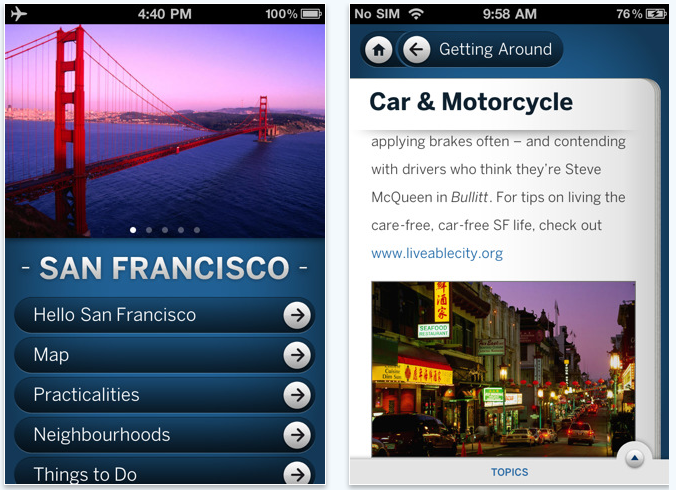 Photo credit: Lonely Planet
This is the third time the travel guide publishing company has offered free downloads of their applications.
The first time Lonely Planet handed out their 13 of their iPhone apps for free was some nine months ago when many travellers were stranded because of the Icelandic Volanic eruption that distrupted many air routes.
Just one month ago, Lonely Planet offered for the second time free downloads to the travel guide iPhone apps to 13 European cities, including Berlin and London, for travellers stranded because of the heavy snowfall over the Christmas period.
You may view the whole list of the Lonely Planet iPhone apps available for download here.
via: Lonely Planet